A mix of different print projects done for the Urban Assembly Gateway School for Technology.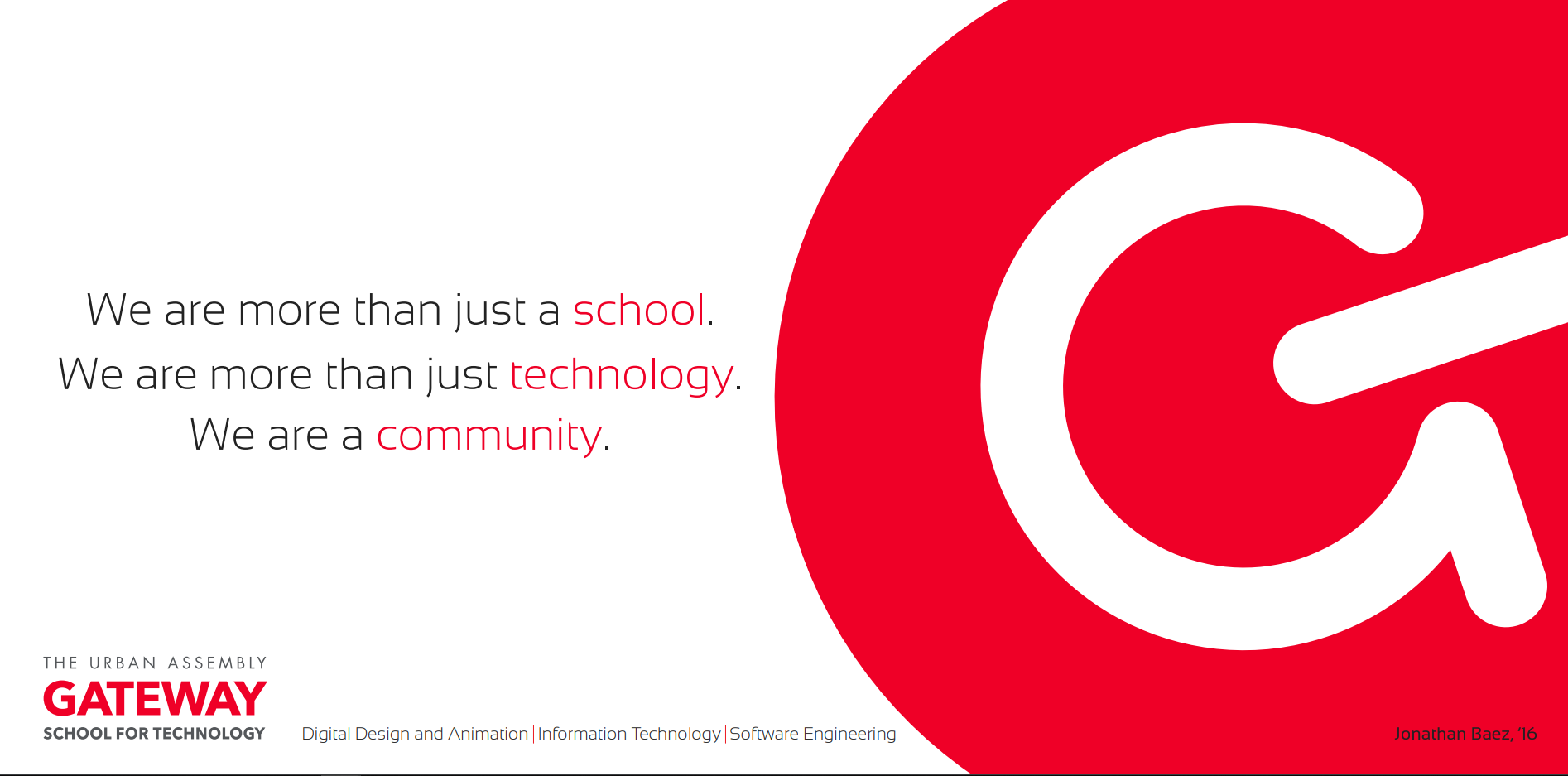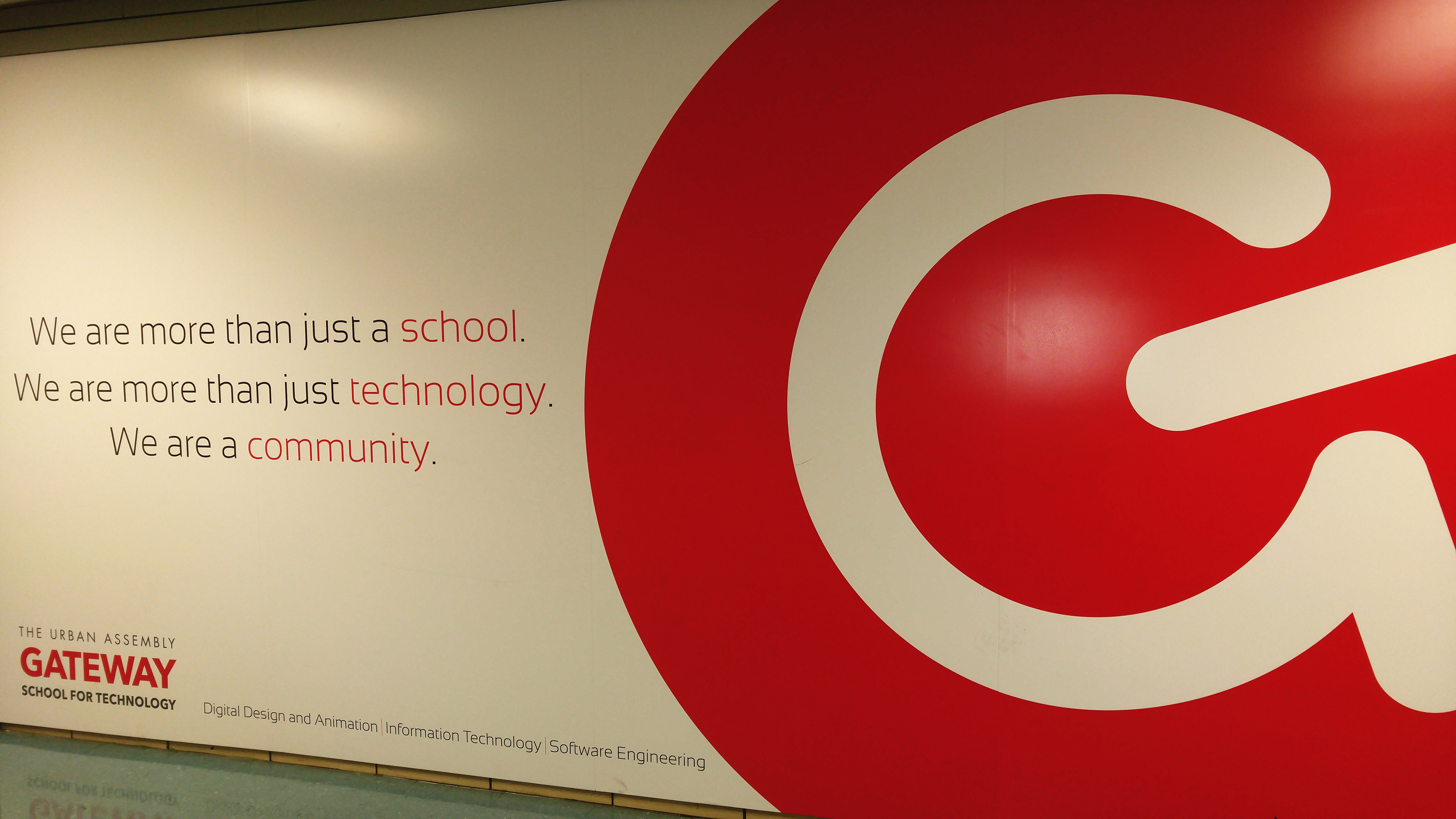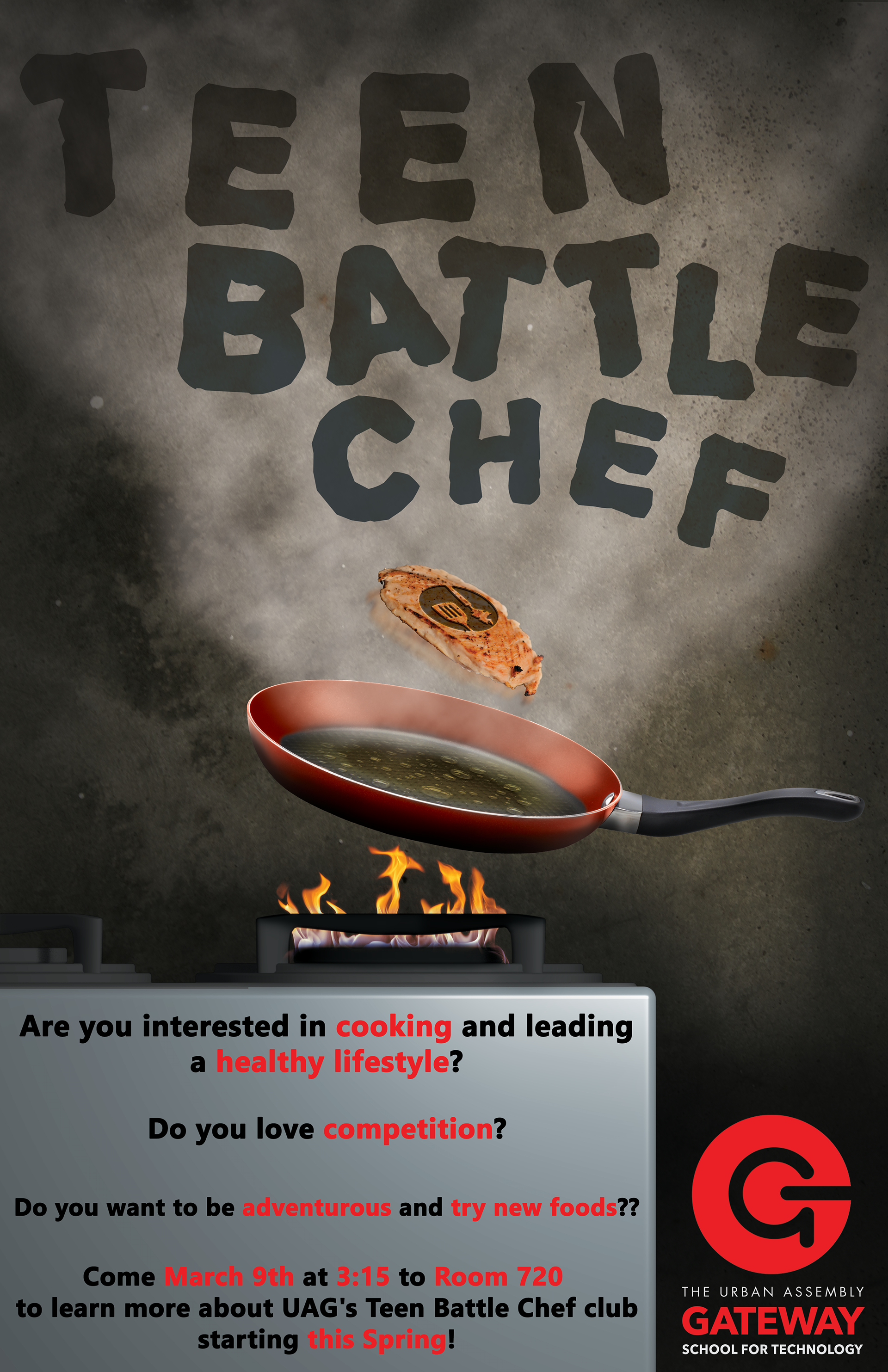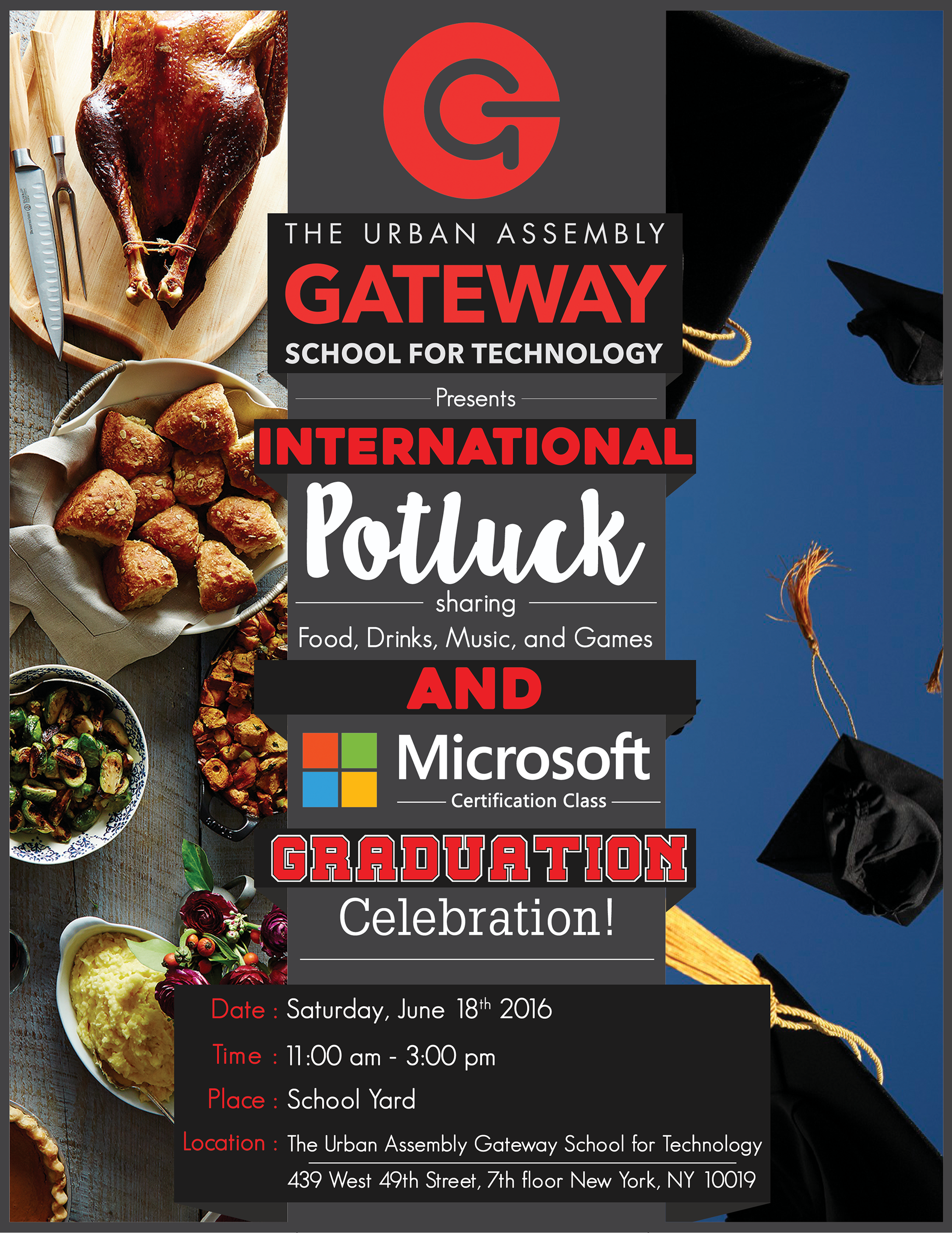 UAG Banner Design

 | 2015 - 2016
​​​​​​​
I was commissioned along with two other students to create a banner that would give visitors an easy understanding of what the school stands for. With a focus on simplicity, I had used space and color to emphasize the ideas of the school. It would then later be printed and mounted in 2016.
UAG Cooking Club Poster

| 2016
​​​​​​​
A commissioned poster done for the school's competitive cooking club. Using a general description of what the club wanted, I had designed a graphic based on what the club would be doing with copy that aligns to the school's branding guidelines.
UAG Certification Graduation & Potluck

| 2016
​​​​​​​
A commissioned poster that promotes the International Potluck at UAG and the Microsoft Certification Graduation. Provided with a general description of the events and copy for the poster, I had designed with the idea of merging two different events in one presentation.